Prairie Fashion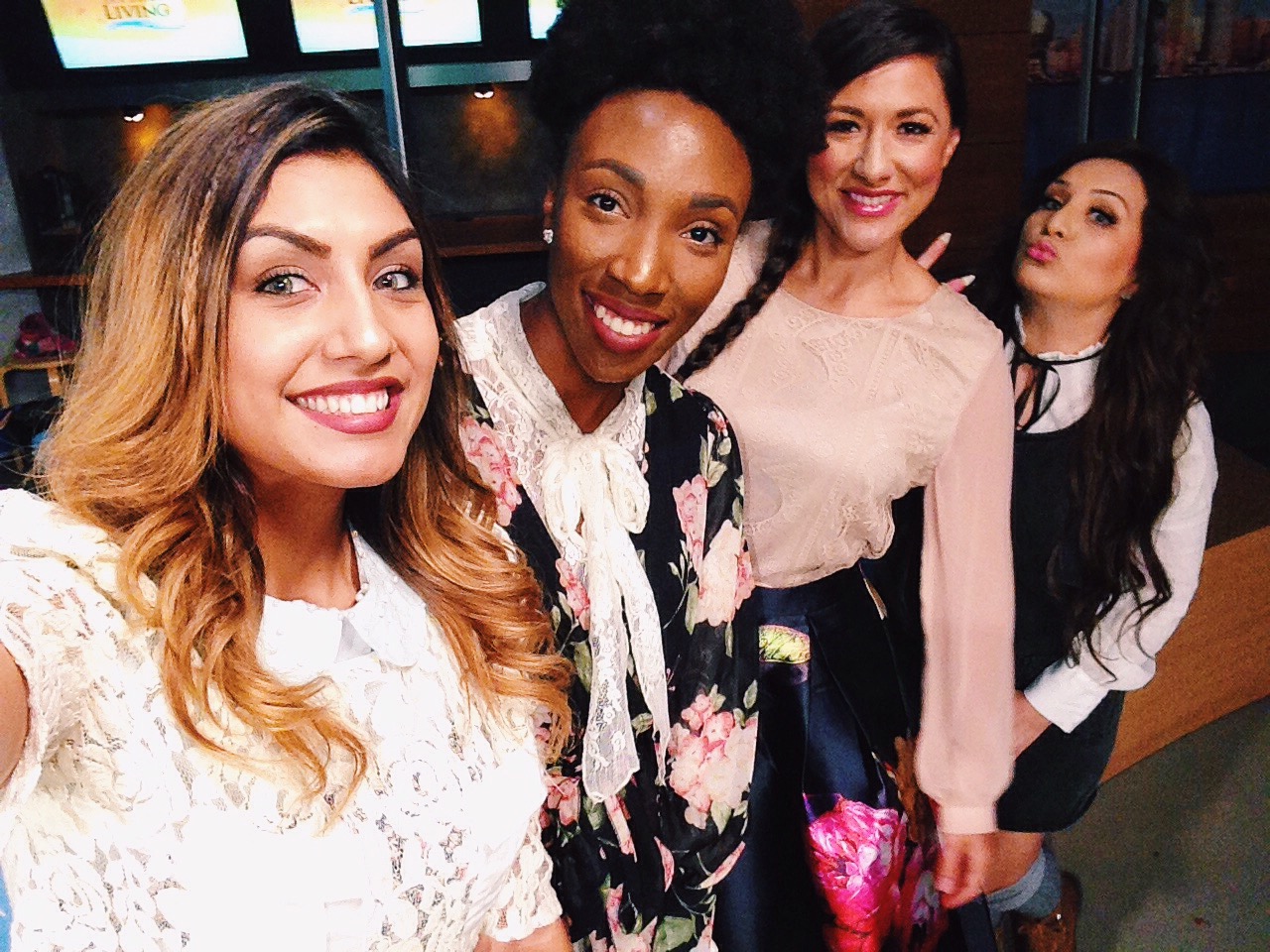 On Wednesday I was a Model in a fashion segment on The CW in San Diego and it was about Fashions From the "Prairie Days" with a modern twist. I'm sure you're thinking Prairie Fashion... What in the world!! Trust me we were thinking the same thing when we arrived at the studio. It turns out Little House on the Prairie is having some type of Reunion and, one of the cast members Alison Arngrim, she just wrote a book and she was in the studio promoting it. So there was a Prairie theme going on for all of the segments that day.
Anyway back to the Fashion... Judy Figueroa, owner of Shimmer, Put some fun looks together that were inspired by the show (Little House on the Prairie), but are all things that are current right now. It was a super fun segment! Click the Link to check it out Below.
http://www.cw6sandiego.com/fresh-from-the-field-fashions/
Behind the scenes and on Set...
My look for the segment!!! The Boots are mine, but the other pieces can be found at Shimmer!!!
We had the opportunity to meet Alison Arngrim, she played the mean Girl in Little House on the Prairie, but she is super sweet in person!! :)
Fashion Segments are always Fun!!! I never know what I am going to walk in to most of the time. But, for me that's what makes me want to come back and be part of multiple segments!!! :)